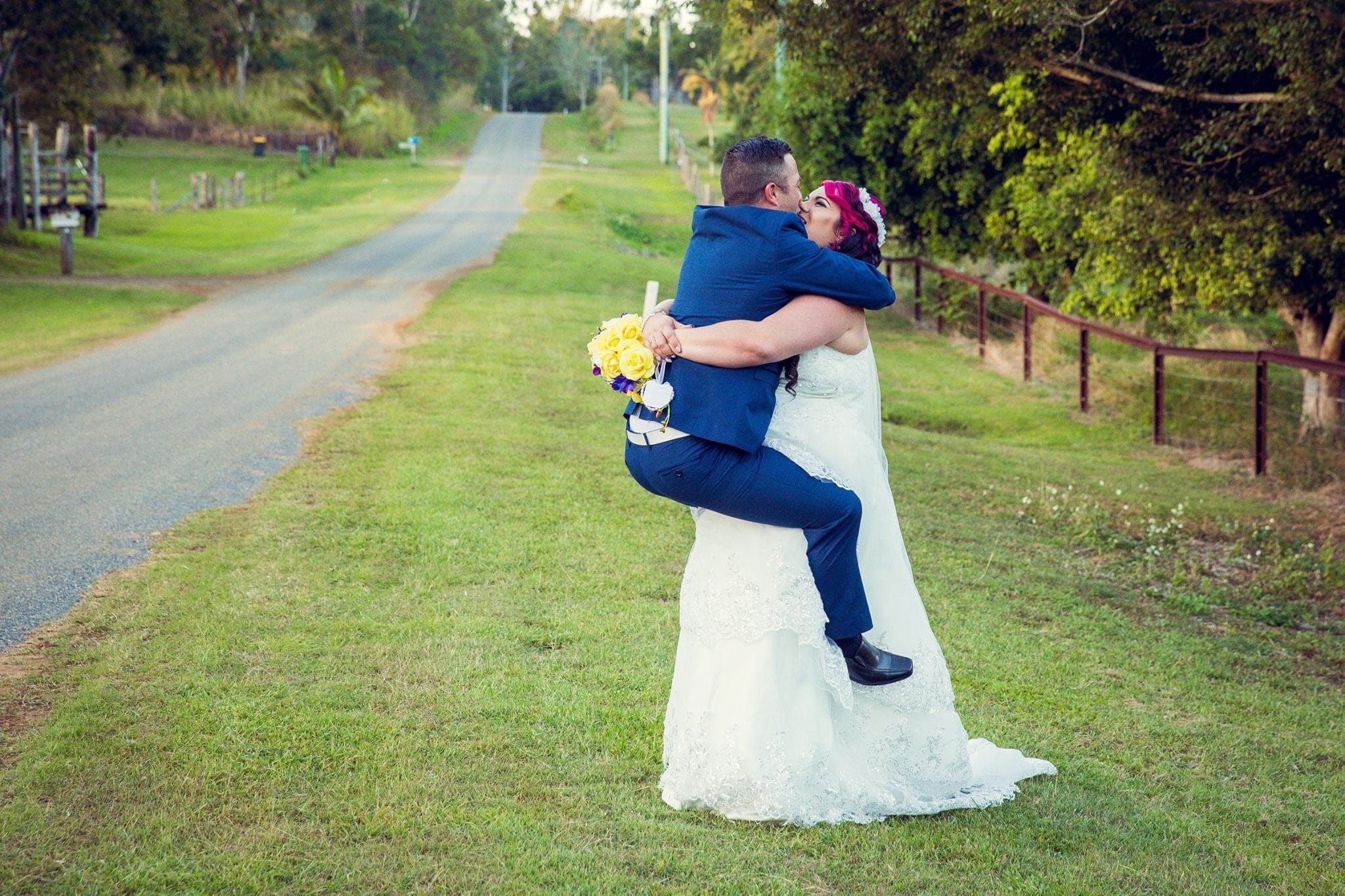 Congratulations if you are recently engaged and you are looking for a marriage celebrant to stand along side you! Choosing a celebrant requires trust and lots of couples just don't know where to start as the planning process can be overwhelming. With over 15 years in the industry and having conducted well over 1000+ weddings, I still get so excited for you as it's just the beginning - that 'just married' loved up feeling. Conducting your ceremony with authenticity is important to me. As a qualified Justice of the Peace, you can be assured that I will take care of all the paperwork with discretion, professionally but with warmth and genuine caring. For video footage of me doing what I love best, please visit my 'Home' & 'Gallery' pages.
Many couples can tell me the date, the time, colours etc of their wedding but have no idea what to do next and this is where I become the creative planner to storyteller, listening to you. I am there by your side gently reassuring you every step of the way and I promise to hold your hand from the planning stages through to the day itself, including the all important 'afters' in lodging your paperwork and applying for the registered marriage certificate. I offer uniquely tailored packages catering for different requirements so that you're not paying for things you may not want or need. Celebrant prices start from $350* up to $1000 - *strict conditions apply. When you book me as your marriage celebrant you are paying for my wealth of knowledge, contacts and expertise. My Gallery page has all my packages and inclusions or contact me directly and I'll happily send you a specifically tailored quote for your location, date and needs.
If you want to write your own vows but are short on time or simply too overwhelmed, I give strategies to use as a starting point or sample vows to suit and together, we create a ceremony to remember as your ceremony sets the tone for the rest of the days' celebrations.
Poetry or readings are available if you want to include them and your ceremony should be a unique reflection of your customs, beliefs, family traditions or your own personal story as a couple. Inclusions are limited only by your imagination for you to begin your new future together. Some couples just want a quick, simple or a micro wedding and have the focus on the party - it can be as short 'n sweet, full of fun or funky with the feels, solemn and serious, dress up and play up, traditional or themed - it's as you dreamt it would to be.
If you get caught up in the little things, try not to micro-manage or it will become way too overwhelming: bring it back to why you are marrying and keep that love and tenderness as your focus. Trust in the professionals as the day goes by so very quickly and lastly on your wedding day, take the time to have a few minutes to yourselves to relax, reflect, enjoy & embrace your feelings ready for you to share an amazing day relishing in your new role as husband, wife, spouse or partner in marriage.
I don't do ordinary - 'I do' perfect! Please give me a call as I'd be happy to talk to you or click on the 'Contact' tab at the top of my page to send me an email to check my availability.
Getting Married In Australia (The Legalities)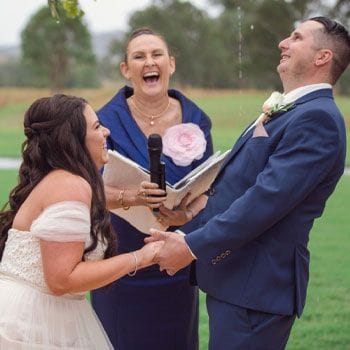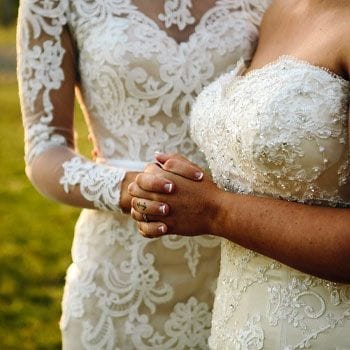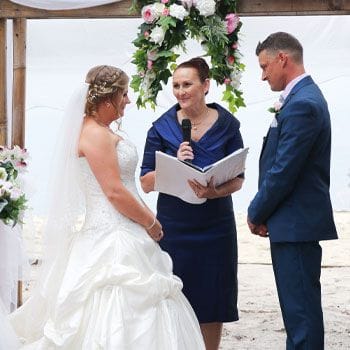 In Australia, the law is that all consenting adults may marry regardless of sex or gender. You do need to give at least one (1) months' notice of your intent to marry with your paperwork or no more than 18 months in advance, except in exceptional circumstances, however, you can book your celebrant well in advance of this. The 'Notice of Intended Marriage form' is here for you click here to download, fill in your details and have your signatures witnessed by the list of prescribed authorities on page 4 and post the original to me or make an appointment and we'll fill it out together. You'll both need to provide specific documentation prior to the wedding taking place:
Valid passports OR
If you don't have a passport and are Australian born, an original birth certificate or extract + driver's license are required. If you were born overseas, an original birth certificate (English translation, if required) + photo identification eg driver's license are required.
If either of you have been married before, original divorce/death/nullity documentation is also a prerequisite. Please contact me for further information or guidance in regard to your Notice of Intended Marriage form.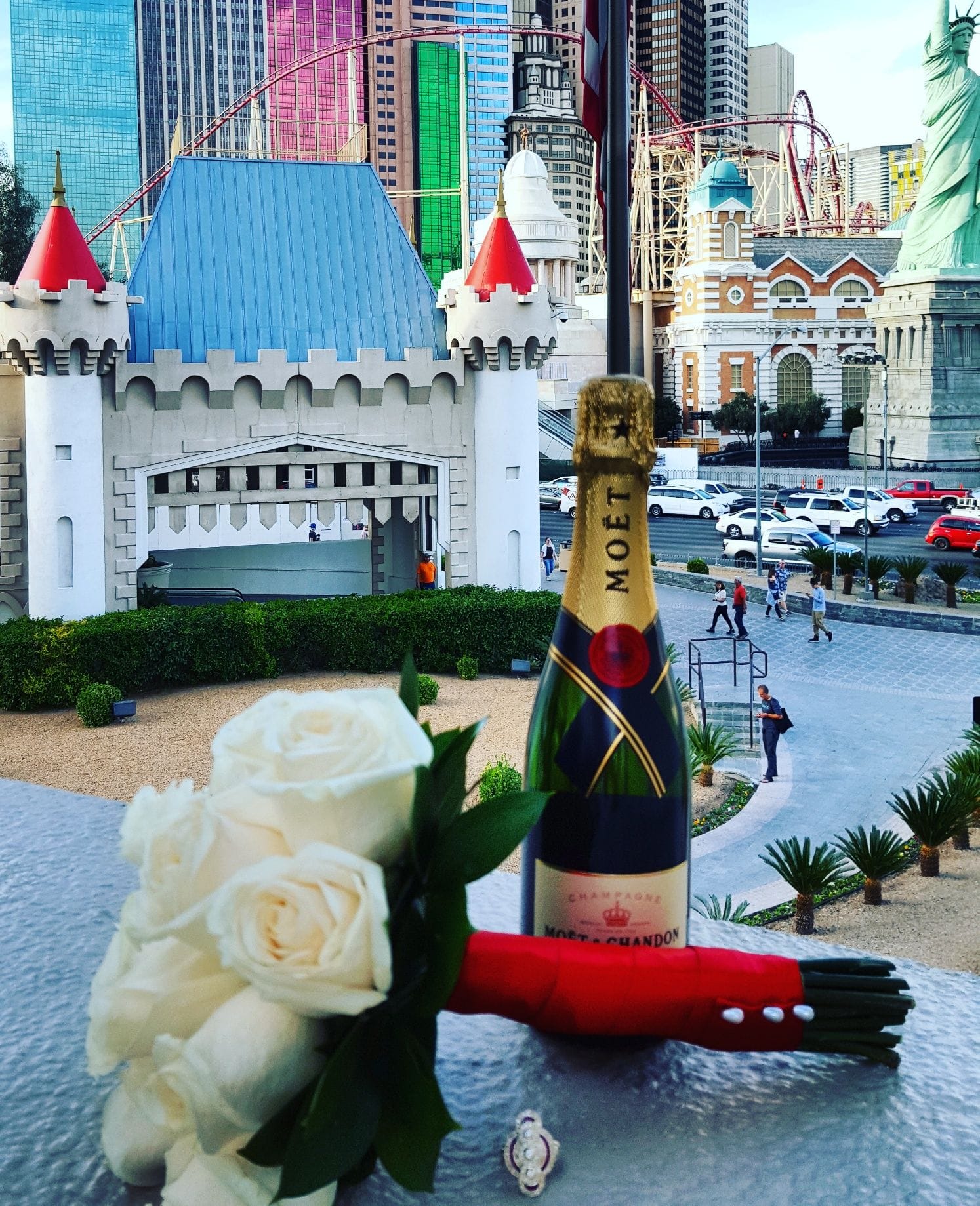 Commitment ceremonies are held when you choose not to marry in a legal sense for your own reasons or beliefs but are still wanting a commitment to each other. You may have previously eloped or married overseas and this is a wonderful way to share your love and special promises privately to one another or with family & friends. I offer bespoke ceremonies with a variety of certificates to choose from as a keepsake.
A renewal of vows ceremony is usually held on or near milestone anniversaries and is a particularly beautiful way to celebrate your love with your loved ones. Renewing your vows can recreate the joy of your wedding day and bring your family together in celebration. Some couples choose to renew their vows with only myself attending as it is just as powerful renewing your vows privately. I conducted a renewal of vows for a couple who travelled to the Gold Coast from Russia at the InterContinental Sanctuary Cove Resort - what beautiful memories of the Gold Coast and of each other they took with them on their journey home. Alternately, many couples may not have had the wedding of their dreams for a variety of reasons and this is a unique way to create new and wonderful memories. The couple pictured right, celebrated 67 years this year!
"Dearest Liz, our renewal of vows was a very special day for us both & you & your handsome son turned it into a magical day. Liz you are a very beautiful lady, very understanding, very caring & very humble & the best ever. You listened to our story & it was only bits here or there but how you put it together was so true. When we read our vows we howled our hearts out or should we say "our eyes". Nevertheless, from us both, we sincerely & truly thank you for giving us that very special unforgettable day. Thank you lots of love from us both." Tanea & Werner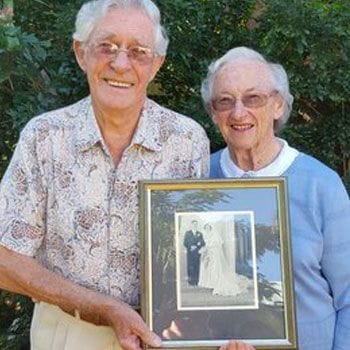 Themed, Alternative or SURPRISE! Weddings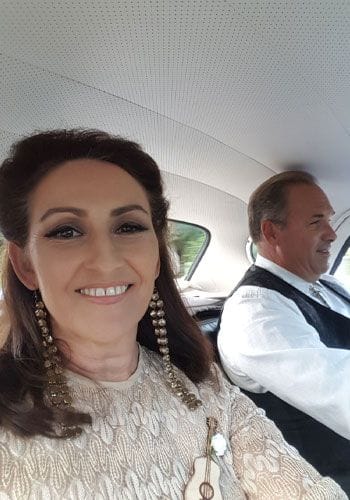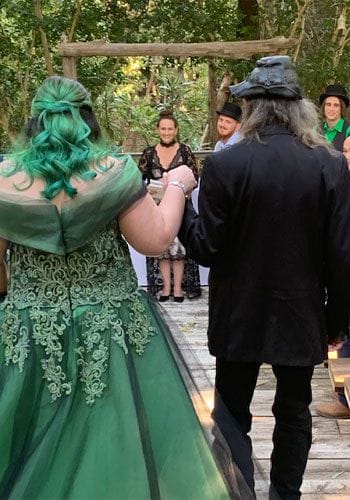 Many weddings are themed and I've dressed up in anything from my medieval cape and flowercrown to Gatsby style, Friday 13th and one last year was Super Mario. I've been Priscilla Presley (see photo above), complete with American accent, hair and make-up. Some are themed by colours, place etc. at the beach, hot air balloon, Magical or Wiccan, a cultural theme e.g. Scottish or Fifties Rockabilly or anything that you want. For example, one couple had a Hollywood theme as this was where the groom proposed (think bling!); another was a Horror with the guests all thinking they were coming dressed for a Halloween 40th birthday party. A Bali theme where guests were asked to come in their favourite sarong with colourful umbrella's suspended from the ceiling and given to guests following the ceremony or having your fur babies join you down the aisle or be given the important role as ring bearer is a particular fav of mine. The vintage/rustic/boho and luxe themes are popular as are coloured bridal gowns and Marvel characters. I'm happy to fit with your theme, so surprise me and I'll dress accordingly, within reason of course!
A lot of couples plan to have a surprise wedding - this must be a surprise to the guests only - as legally you must both give consent in writing by signing the legal paperwork, the Notice of Intended Marriage form (see the information above) at least one (1) month prior to the ceremony date. If you were thinking about springing a 'surprise' wedding on your partner at their next milestone birthday or your engagement party, think again, as this can't happen unless you both agree & have signed the legal documentation prior. The guests, however, can be in the dark as long as you like and I promise to keep the secret.
I've had years of experience as a compere or MC and voice-over artist and as such, I happily bring that experience to any ceremony or your reception. Please contact me for current MC rates for your wedding reception or any other event you're planning.
I've compered on diverse occasions as fashion parades with Australian icon Julie Anthony, art shows as well as charity balls at The Star, baby shows, corporate gigs, sporting dinners with guests such as Olympic rowing great James Tomkins, politicians, legendary comedian Col Elliott and blessing of boats, Gold Coast Women in Tourism breakfast and officiating at the opening of various complexes. Over the years, I have helped raise thousands of dollars for a wide range of charities and organisations and I am a proud supporter of the ACT for Kids (formerly Abused Child's Trust).
I was joint MC at the launch of the Festival of Elegance 'Water Wheels Wings' signature event held at Links Hope Island, hosted by Connecting Northern Gold Coast & also during their 5 days of Festival events, including a fashion parade and the Awards Dinner. I've continued compering parades for Marina V Boutique and a Melbourne Cup parade at the Gold Coast Arts Centre for Paradise Kids.
I've MC'd the Alliance of Celebrants Queensland's (ACQ) annual conference 2012 - 2016, presenting styling and contingency plans every celebrant should have in place in case of emergencies. I also reported on the Coalition of Celebrant Associations meetings with the Attorney-General's Department with respected presenters including Frances Whiting, author & journalist; Jeremy Donovan, Sacred Ceremony; Pip Courtney from ABC's Landline; author and humanitarian, Kay Danes OAM; Perri Burton, Feng Shui Master and presented the compulsory component from the Attorney-General's Department to colleagues 2016 - 2018.
"Dear Liz, What can I say but a very big thank you from the ACQ Committee, members, seminar attendees - thank you so much for an amazing job so pleasantly and professionally handled - the day would not have been the success it was without your presence and MC skills. Will be very pleased to recommend you to anyone looking for a person with experience and delivery such as yours. Thank you again - it was so appreciated." kind regards Rosanne, former ACQ Treasurer and past Vice President.
Funerals / Memorials / Living Wake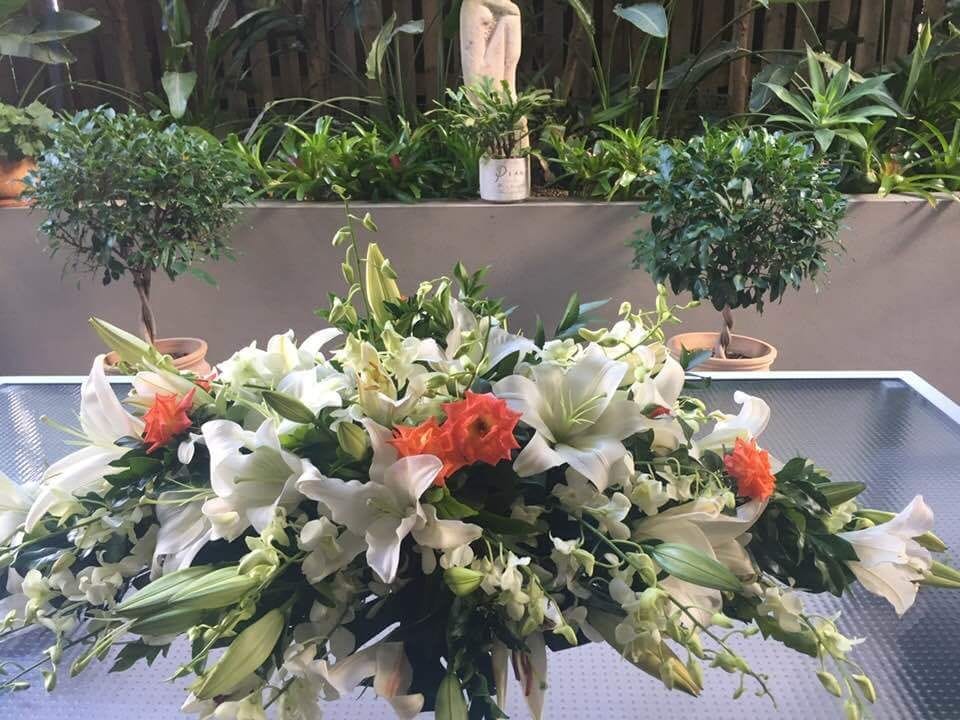 After many years of being asked by various friends and colleagues to conduct funerals or memorials for their loved ones, it's an honour to be able to help. I train colleagues on how to conduct these type of celebrations of life. To give a final farewell to someone you've cared deeply about in a respectful and graceful manner is a privilege and I hope it eases the pain for a sense of closure to help you heal in your own time. Paying tribute to and celebrating a life is a blessing and reminds us all that we must live life to the full. I respect cultural and religious differences, writing and delivering a service that reflects your families wishes whilst capturing the essence of your loved one. If you have engaged a Funeral Director, I work closely with them to prepare, enhance and deliver the funeral or memorial service. This can be conducted in a non-denominational chapel or a place of your choosing. If you'd prefer to talk to me privately about your own wishes before your passing, I can arrange to do this as well, including organising a 'living wake'.
I also offer pet memorials as our fur, feathered and reptilian babies are a special part of our lives. Losing them is an emotionally difficult time and a service can help with a sense of closure in celebration of their unwavering and unconditional love to you. Please contact me on the "Make an Enquiry" button on the top right hand side of the page to see how I can help you and your family.
"There is no footprint too small that it cannot leave an imprint on this world."
An immaculate black / cream 1956 Ford Thunderbird convertible to hire. Please contact me for current rates and availability. Please note, it only seats one as the driver is included and is now a cream top to match the wheels!